OMG OMG OMG OMG OMG OMG.

First first first, before I get to the episode, I have to show you this great picture that
kiwikazoo made. It's spoilery for the end of "Blast from the Past":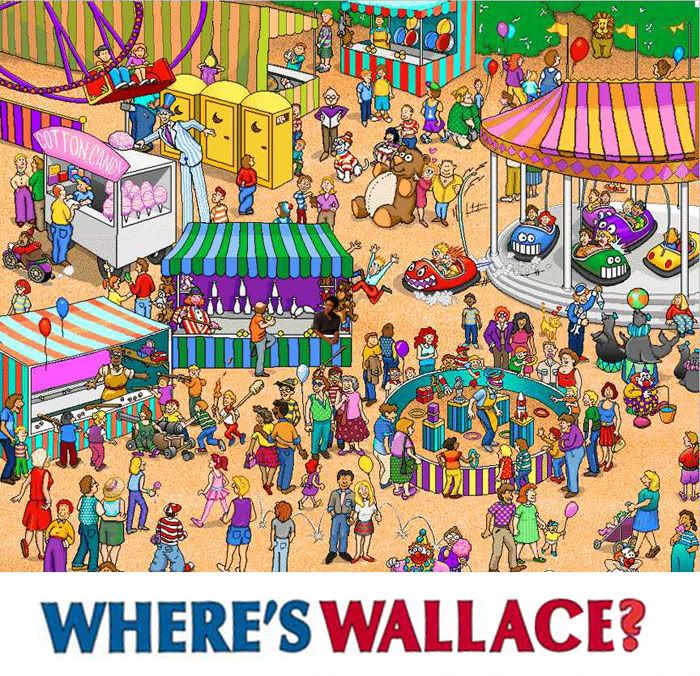 Okay okay okay. Now for tonight's episode, so stop if you haven't seen it and you just wanted to see the funny picture, which is awesome.

First order of business, before I get to anything at all. Go grab your copy of the episode. Forward to about five minutes in when Veronica is looking at ethicalmedical.net. On the screen is an article written by Sunil Patel.


spectralbovine: drtjmndklgjrdklhkdr

spectralbovine: THAT AWSM< Ymvlekss

spectralbovine: [THAT WAS MY NAME!


spectralbovine: ME ME ME ME ME ME.

spectralbovine: TONIGHT IS MY NIGHT.

spectralbovine: RICK IS MY GOD.

hobviously: YAY YOU

I think the most fun can be had if I just post all the IM conversations I've had regarding this:


spectralbovine: Did you see VM did you see VM did you see VM?

lonesomepioneer: GAH THE STATION HERE WAS SHOWING SOME SPORTS THING INSTEAD.

spectralbovine: Booooo.

lonesomepioneer: I know! Hate!

spectralbovine: MY NAME WAS IN IT.

lonesomepioneer: Was it awesome?

spectralbovine: THAT MAKES IT AWESOME.

lonesomepioneer: AHHH!!

lonesomepioneer: Dude!!!!

lonesomepioneer: Rock to death!

spectralbovine: MY NAME. ON THE SCREEN.

lonesomepioneer: In what context?

spectralbovine: I wrote some medical article on a website!

lonesomepioneer: !!!!

lonesomepioneer: Bwah!! That is too awesome to live.

spectralbovine: I don't even know if Rick knew how appropriate that was!

lonesomepioneer: Either way it's too awesome to live.

spectralbovine: OMG. I wrote "Board of Doctors to Approve New Treatment for Cancer."

spectralbovine: RICK IS THE BOMB.

spectralbovine: HE MADE ME A SCIENCE WRITER.

spectralbovine: ON TV.

lonesomepioneer: That is so very, very awesome, Sunil. :-)

spectralbovine: Dude.

spectralbovine: This can't be coincidence!

spectralbovine: He must have read my MI.net bio.

lonesomepioneer: Bet so. :-)


spectralbovine: MY NAME WAS ON VM I WIN AT LIFE>

metabeta: !!!!

metabeta: Wow.

metabeta: I'm so glad for you!

spectralbovine: This is what working on a site that interviews the graphic designer gets you.

metabeta: Indeed.

metabeta: How was your name mentioned?

spectralbovine: It was on a website.

spectralbovine: I wrote some sort of medical article.

metabeta: Ha.

spectralbovine: HE EVEN PUT IT IN A PROPER CONTEXT!

metabeta: Awww.

metabeta: You dork.

spectralbovine: I DON'T KNOW IF HE EVEN KNOWS HOW PROPER IT WAS>

metabeta: LET'S SAY HE DOES.

metabeta: HE IS GOD.
[file transfer!!!]

spectralbovine: Skip to the computer.

spectralbovine: Look at the website.

spectralbovine: It's about a minute in.

metabeta: Haha!

metabeta: I seeee it.

metabeta: ethicalmedical.net IS what you were going to name your website.

metabeta: Aw. Did you see it immediately?

spectralbovine: Yes!

metabeta: Hee.

spectralbovine: It was there for like an ENTIRE SECOND.

spectralbovine: And I was like THAT'S MY NAME.

metabeta: My mother is impressed.

spectralbovine: IT SAYS SUNIL PATEL.

metabeta: Heeeeee.

metabeta: IT DOES!

spectralbovine: WHAT THE HELL IS GOING ON I'M ON TV.

metabeta: YOU ARE THE NAMECHECK OF THE CENTURYYYYY.


spectralbovine: DID YOU SEE IT?

jeeperstseepers: NO

jeeperstseepers: I just got home.

spectralbovine: ARE YOU GOING TO WATCH IT NOW?

jeeperstseepers: I WASN'T GOING TO

spectralbovine: JUST WATCH THE TEASER THEN. KEEP YOUR EYES PEELED.

jeeperstseepers: Is there a shoutout?

jeeperstseepers: OMG ARE YOU IN IT

spectralbovine: MY NAME MY NAME MY NAME.

jeeperstseepers: AAAAAAAAAAAAAAAAAAAAAAHHHHHHHHHHHHHHH!!!!!!!!!!!!!!!!!!!!!!!!!!!!!!

jeeperstseepers: I will go watch right now!

jeeperstseepers: Ok, I watched the teaser but I didn't see anything.

spectralbovine: DUDE I WROTE THE ARTICLE ON THE MEDICAL SITE.

jeeperstseepers: I even paused the computer to scan the text to see if that was it but I didn't see!

jeeperstseepers: How did you even spot that.

spectralbovine: DUDE IT'S RIGHT THERE UNDERNEATH THE TITLE.

jeeperstseepers: I'm going back.

jeeperstseepers: Oh my God that is so fucking cool.

jeeperstseepers: But seriously, h ow did you spot that? It's tiny and blurred and only there for a second. Well, on my screen anyway.

jeeperstseepers: That's just. Cool.

spectralbovine: Things on computer screens on this show aren't just random bullshit. It's fun to catch what they actually say. AND YOUR OWN NAME KIND OF JUMPS OUT AT YOU.

jeeperstseepers: Was that a real article or did he just put your name on?

spectralbovine: He just put my name on. I have no idea where the article came from.

jeeperstseepers: FUCKING COOL

jeeperstseepers: Cuz he was like, "Hey, let's make Sunil the writer of this article." He just thought of you.


spectralbovine: RAWLES.

spectralbovine: DID YOU SEE THE EPISODE?

peri_peteia: I DID

spectralbovine: DID YOU SEE MY NAME?!

peri_peteia: OMG NO I DIDN'T KNOW WHEN IT WOULD BE AND I MISSED IT

spectralbovine: I WROTE THE ARTICLE ON THE MEDICAL SITE.

peri_peteia: OMG

peri_peteia: OMG THERE YOU ARE

peri_peteia: YOU R FAMOUS!!!

spectralbovine: I AM THE BESTEST SCIENCE WRITER IN NEPTUNE.

peri_peteia: CLEARZLY

And finally, big giant brownie points to
eirefaerie for this e-mail exchange:


eirefaerie: DUDE YOUR FUCKING NAME WAS IN VM!!!!!


spectralbovine: I KNOW! I LOVE RICK! HE EVEN PUT IT IN A MEDICAL CONTEXT JUST FOR ME!!!!111


eirefaerie: I know! That was the best part! You wrote a medical article!

Also, there was Meg. This is, like, Sunil Shout Out Hour.


spectralbovine: MEG WAS LIKE THE PRETTIEST AND HOTTEST SHE'S EVER BEEN.

Not just a medical article, Erin! I wrote about a NEW CANCER TREATMENT. HE MADE ME A SCIENCE WRITER ON TV.


eirefaerie: You are a science writer! Just, you don't get paid for it. YET.

I told you you rocked! Hot damn!

If only they could have photoshopped your face on Duncan's body in his last dream. Then it really would have been your shout out hour.


Do I really even have to talk about the episode? Okay, I will.

As I mentioned: MEG. Jesus, so pretty. Plus Reefer Madness-Veronica. That dream was so awesome, not only because it so perfectly laid out Duncan's psychology but also because they haven't done something out of the ordinary like that in a while.

I really, really hope Kristen Bell is comfortable with her chest size because the writers are having a fucking ball with it. But dude: why in God's name would you follow this skeezy guy through his yard, past his dog, into an alley, etc.?! But hey, the Fighting Fitzpatricks! In person! And they're scary fucks who like to tattoo people against their will!

Dude, Logan was pretty badass with that gun. And I'm not one of those people who's continually bitching about Veronica's treatment of Logan because they so belong together omg, but a little "Thank you for saving me from a permanent green clover" would not have gone amiss before the "WHAT THE FUCK IS YOUR PROBLEM?!" Which was warranted, yes, but so was a little gratitude.

The Weevil/PCH gang conspiracy/mutiny is really confusing. If I thought about it really hard, I could figure it out and come up with some theories, but I'll just wait for the answers on that one. Though my random call that Cervando killed Felix back when his name came up in "Driver Ed" is looking a little less random. Everything is connected, yo. They are bloody insane this season. And despite the similar structure of Primary Mystery/Secondary Mystery, they're not pulling the same schtick of plopping the entire Secondary Mystery resolution in the penultimate episode.

Also, they got frickin' "mick" past the censors. Twice. I love that the racial epithets are back. Feels like Oz. (Note: I don't support racial epithets in real life, of course. Just on television where it makes things seem more ballsy and real. When you're dealing with a subject as charged as class warfare, you better believe there's going to be some name-calling.)

Mac was awesome in this episode. She got post title privileges because that is exactly what I was thinking and her smackdown delivery was perfect. I also loved that she pulled a Wallace on Veronica: "Stop fucking using me all the time, yo." Except she was nicer about it.

Oh, Butters. You're so underground.

Oh, another thing I'm loving is that we're getting to learn about each person who died in the crash. That's so great because initially, the only person we cared about was Meg. Now we're seeing all the lives that were lost in the tragedy. And the guilt! Like Meg, Marcos wasn't supposed to be on that bus. He wasn't supposed to be on that field trip at all!

Logan gets knocked out with one punch? Loser! But oh my God. Even if the whole judge/jury/executioner thing was kind of overblown and cheesy (kind of like the Fighting Fitzpatricks, in a way...no wonder they want to get together!), Jason Dohring rocked. In the grand tradition of "When scary things get scared," he sold it. The boy was terrified, and as a result, we were terrified for him. I would not have been surprised if they'd caused him serious bodily harm. Hell, they put Meg in a coma, might as well stick Logan in the emergency ward.

Weevil's "Is it done?" was so Macbeth. Props to Logan for snagging the phone and figuring out who was pulling the strings.

And the end. DUDE I WANT TO MAKE OUT WITH MEG RIGHT NOW. Ivy! "Ocean City Girl"! MEG'S MYSTERIOUS LETTER.

As
eirefaerie pointed out, the funny thing about this episode is that it's fucking filler. A filler episode is this good. It's hard to compare to the last two, but it was still solid and packed with plot developments. I can't wait for next week, but that's no different from any other week. I love this show.

And clearly, it loves me.